Aspiring IB Continuum school
Bowrampet Campus
from 2023-24 academic session

Fee Structure 2023-24
applicable for all grades
Tuition Fee
Rs. 80,000
Per Term
3 Terms in an academic year
The tuition fee is inclusive of Transport & Books
Lunch Fee
(Optional Fee)
Rs. 7,000
per Term
3 Terms in an Academic Year
Why opt for Silver Oaks Bowrampet Campus?
Aspiring IB Continuum School
An IB continuum school offers PYP MYP & DP, providing a seamless educational experience for students as they progress through their academic career. The IB curriculum is known for its academic rigor, emphasis on critical thinking and creativity, and commitment to developing well-rounded and responsible individuals who are prepared to succeed in an increasingly interconnected world.
PP1 to Grade 5
Admissions are currently available for grades PP1 to 5 for the academic year 2023-24. Starting from the following academic year, an additional grade level will be added.
New Age Infrastructure
6.5 Acre
1,50,000 Sqft of Builtup space
Interactive White Boards
Improved Learning spaces for the new gen learner
AI based transport route optimisation
RFID based student, staff & visitor tracking
Wifi Enabled Campus
Eco Friendly School
Some benefits of Green School are
Enhanced Learning Environment: Green building schools provide an environment that promotes learning, creativity, and productivity. Natural daylight, improved air quality, and comfortable temperatures can help students and staff feel more comfortable and focused, leading to better academic performance.
Improved Indoor Air Quality: Green building schools are designed to maximize natural ventilation, control moisture and reduce the use of volatile organic compounds
Health and Well-being: Green building schools promote the health and well-being of students and staff by providing a healthy and comfortable learning environment. This can reduce absenteeism due to illness and improve the overall quality of life for those who use the building.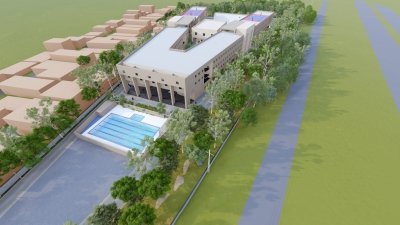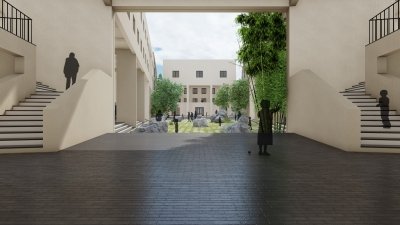 ORR Service Rd., adj to Praneeth Pranav Meadows, Bowrampet
Hyderabad – 500043
+91 7799 160 444 | +91 7799 170 444