Character Before Competence
Best CBSE and IB international school
Choosing the right intl school is one of the most important decisions that you as a parent can take in your child's life. From the first step to leaving school with confidence and competence of an intellectually stimulating career – Silver Oaks International school can make all the difference.
Fee Structure
Enquire Now
Building the future with intention and innovation at Visakhapatnam
Silver Oaks is a continuously growing ecosystem of learning and development. Our inside-out approach to learning builds knowledge and new age skills whilst building the core of each child. For 5+ years, we have been nurturing both character and competence with our innovative pedagogy, research-led indigenous curriculum and the best combination of IB and CBSE education. We are grooming lifelong learners, passionate innovators and responsible global citizens.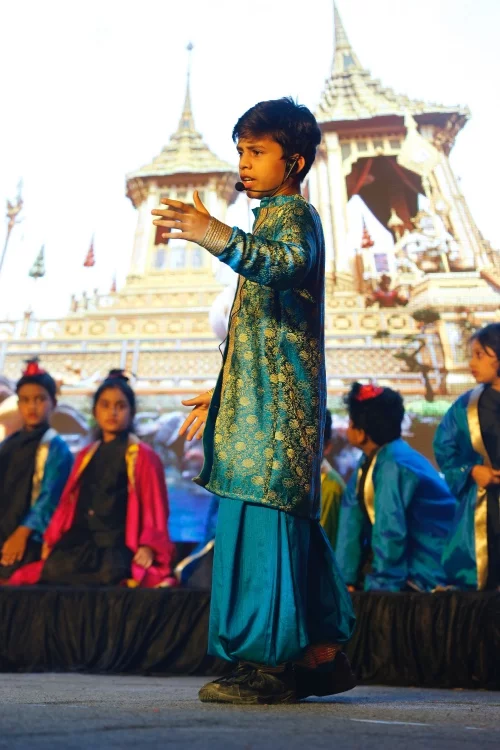 Only the Best of International School Education
Silver Oaks partners with IB & CBSE by providing IB methodology of teaching till Grade 6 as a part of IB- PYP (Primary Years Programme) and CBSE from Grade 7-10.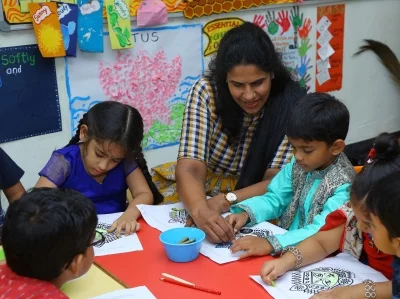 IB PYP - PP1 to Grade 6
 
The PYP prepares students to become active, caring, lifelong learners who demonstrate respect for themselves and others and have the capacity to participate in the world around them. It focuses on the development of the whole child.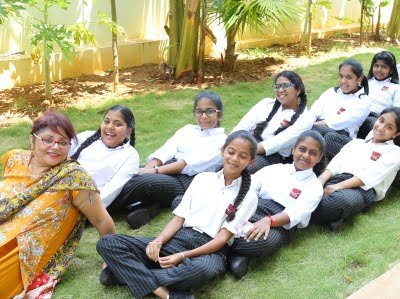 ISAP - Grade 7 to Grade 8
We redefine the teaching learning process at the middle school level, to raise the standards of the students' conceptual understanding and also to sustain the inquisitive minds and energies of the students who have done their PYP till grade-6, the Intellectually Stimulating Academic Programme [ISAP] was started in the year 2012 with thematic teaching and now it has gradually evolved to design model teaching.
CBSE - Grade 9 to Grade 10
CBSE Curriculum
The Acorn enters the Senior Wing with PYP Learner Profile and Stimulated intellectually in the ISAP wing. At this stage we continue to consistently build the leadership qualities in the acorn to face the bigger world.
We reinforce the "7 Habits of Highly Effective People" by Steven Covey.
Without deviating from the CBSE curriculum, the Design Models are planned to be student centric. 
Facilities
Silver Oaks offers facilities that encourage & ensure cognitive (knowledge), psycho-motor (skills) & affective (attitude) learning. Our classrooms and open spaces are designed to support our students in all three domains (cognitive, psycho-motor & affective). Moreover, we provide a range of other facilities for sensory, emotional, intellectual and creative enrichment which contribute to the child's holistic development.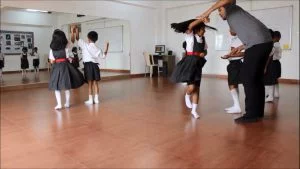 Dance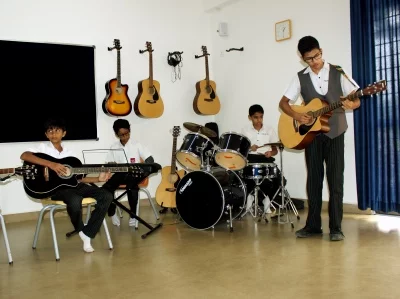 Music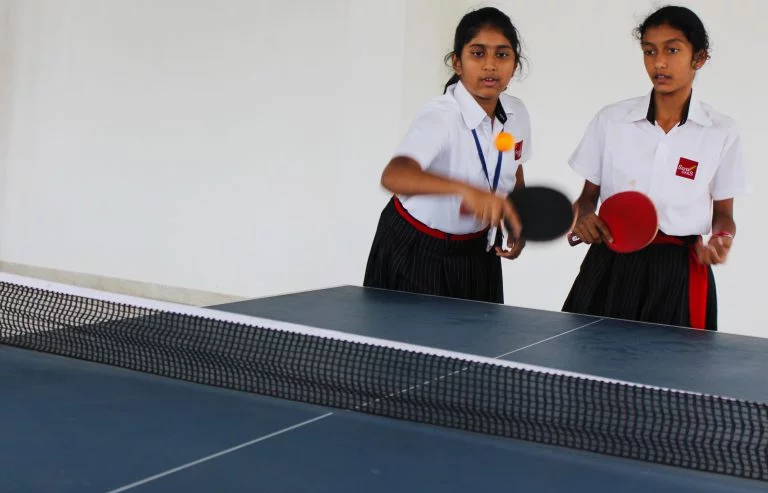 Table tennis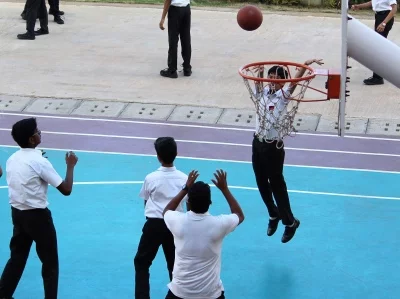 Basketball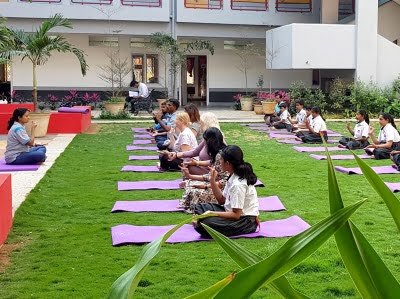 Yoga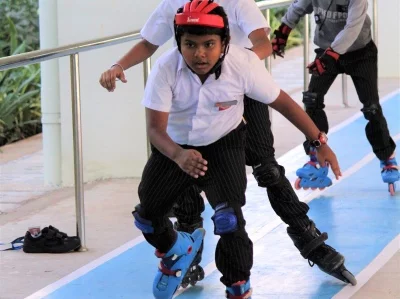 Skating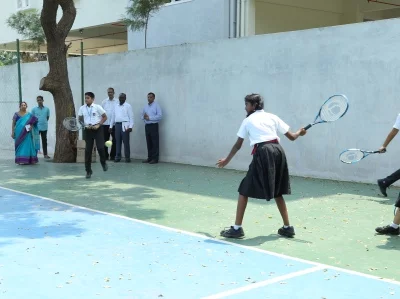 Tennis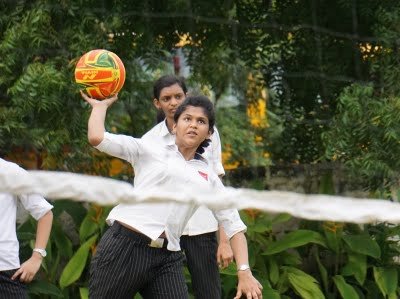 VolleyBall & Throwball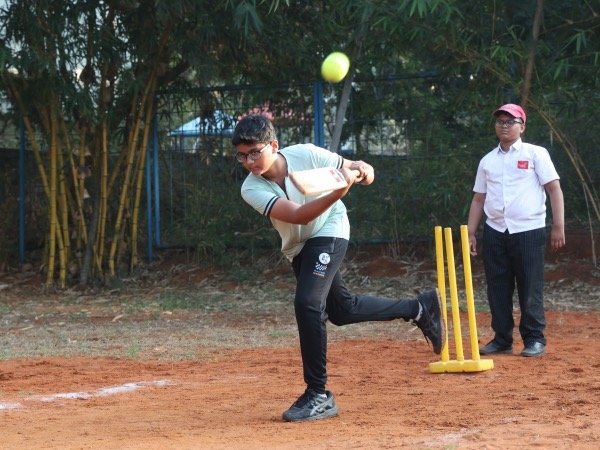 Cricket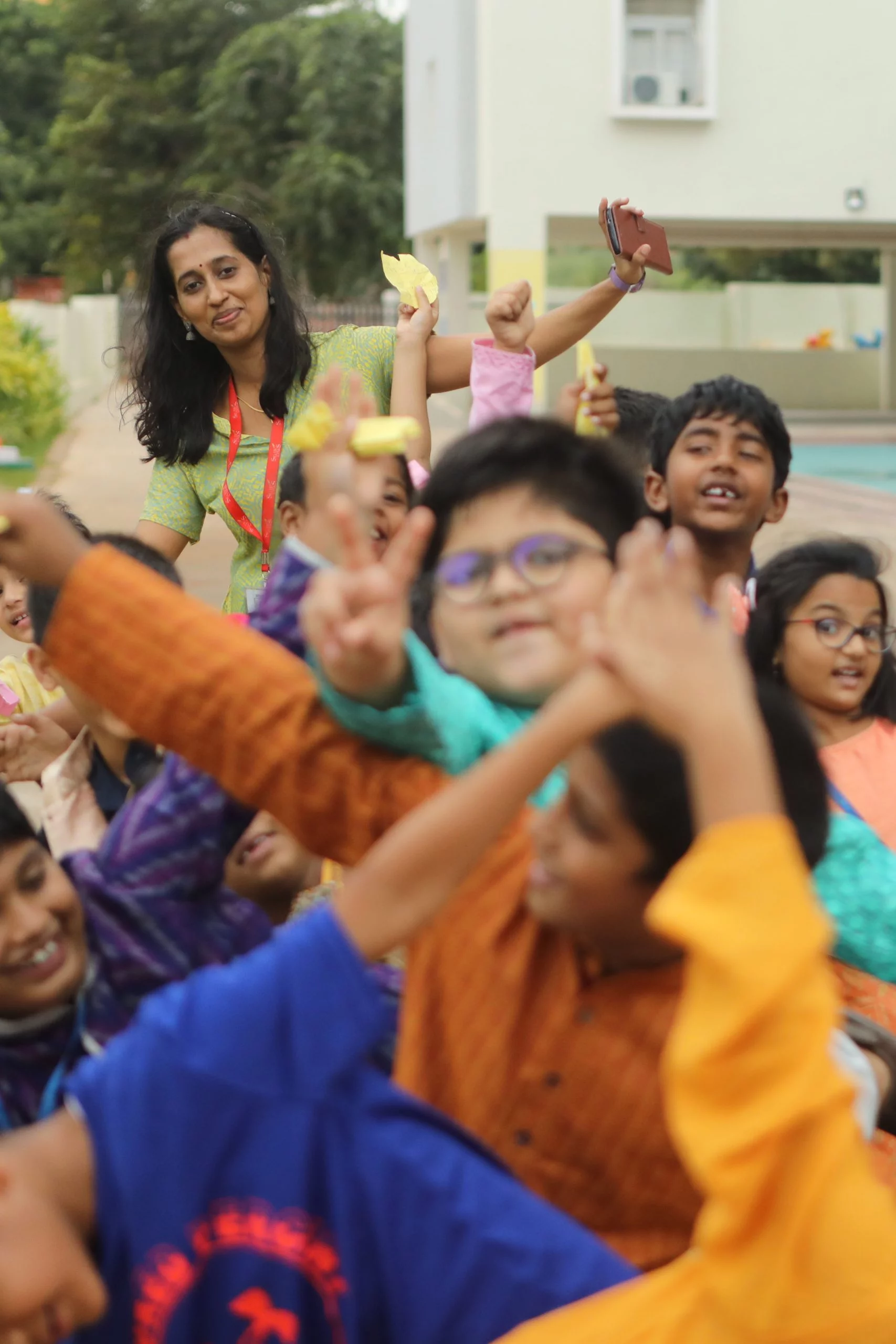 In the last five years, we created an ecosystem for inspired learning. We are a houseful of acorns with vacancies in PP1, PP2 and Grade1 only.
For the few admissions, we have for the 22-23 session, we would consider existing parents/staff recommendations before opening up for newcomers.
The Admission Committee is comprised of the Principal and the Pedagogical Leadership Team. The final decision on all applications rests with the Principal. From the time, an interaction session is completed, the Admissions Committee aims to return a decision within one week, pending any further follow-up that may be required.
1. Enquiry Form
Parent needs to fill the enquiry form
Optional: The existing parent / staff needs to send an email to admissions@vizag.silveroaks.co.in with the prospective student and parent contact details including email id and mobile number. (The details need to match the enquiry form)
On reciept of enquiry, our admission team will send an email with the orientation details.
2. School Tour & Induction Programme
School Tour
After the Virtual School Tour and brief presentation on the school, interested parents may seek more information from school ambassadors.
If interested they may fill the online application form and complete the submission with required documents on the same day or within the given date.
The objective behind the Induction program is to understand the Grade Level Readiness and prior knowledge of the child.
The results of the Induction Program (PP2 & above) will be intimated through phone within a week.
3. Age Criteria & Documents Required
Age Criteria: 
Grade
Minimum Age
as on 1st June '22
NEP Recommended Age as on 1st June '22
PP 1
3 ½ years +
4 Years+
PP 2
4 ½ years +
5 Years+
Grade 1
5 ½ years +
6 Years+
Grade 2
6 ½ years +
7 Years+
Grade 3
7 ½ years +
8 Years+
Grade 4
8 ½ years +
9 Years+
Grade 5
9 ½ years +
10 Years+
Grade 6
10 ½ years +
11 Years+
Grade 7
11 ½ years +
12 Years+
Grade 8
12 ½ years +
13 Years+
Grade 9
13 ½ years +
14 Years+
Grade 10
14 ½ years +
15 Years+
Required Documents:
Photocopy of the birth certificate.
2 latest passport size photos of the child and one each of the parents.
Photocopy Adhaar Card of Students and parents if available.
In case of admissions to PP2 to Grade 9 photocopy of the academic record of the current class.
Transfer Certificate to be submitted in the month of June (for grade 2 & above, candidates from other states should get the TC counter signed by the CBSE/Respective board)
4. Personal Interaction & Admission Confirmation
Interaction with the parents is to see the alignment between parents' expectations and schools' programmes, therefore, it is essential that both parents and child appear for the Personal Interaction.
The admissions for all the grades will be confirmed within one week of the Personal Interaction through phone/email. After the admission confirmation, you should complete the fee formalities within a week of the confirmation call.
This is a one time fee, refunded at the time of student leaving the school.
Fee for programmes like ASSET, NIE, Mindspark to be paid separately.
     P1 & PP2 – ₹ 36,750
Grade 1 – 10 – ₹ 48,400
Payable for 3 terms in an academic year
To be paid at the time of admission,  August and  December
*Fee Hike of 10% can be expected every year
Transport Fee (Optional)
(per Term)
Payable for 3 terms in an academic year
To be paid at the time of admission,  August and  December
*Fee Hike of 10% can be expected every year
Lunch Fee (Optional)
(per Term)
Payable for 3 terms in an academic year
To be paid at the time of admission,  August and  December.
Includes Breakfast (9 AM), Lunch (12 PM) and Snacks (2 PM)
*Fee Hike of 10% can be expected every year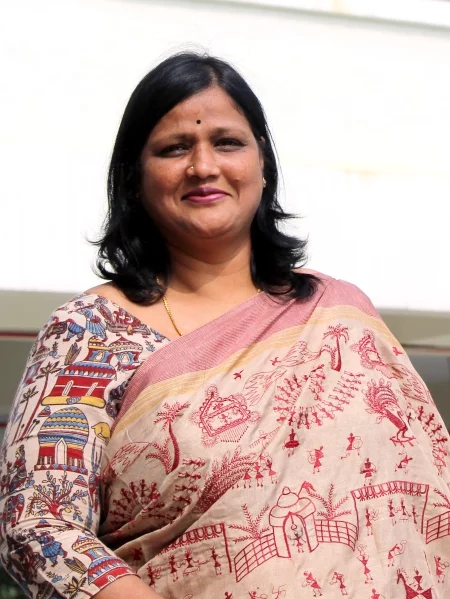 Sunitha has the unique credit of being the member of Silver Oaks Hyderabad since it's inception. Personally monitoring and leveraging the learning program of nearly 800 children and teaching program of 45 teachers, Sunitha comes as a committed educator and diligent leader.
With diligence and attention for detail, year after year she mentors students to achieve their full potential.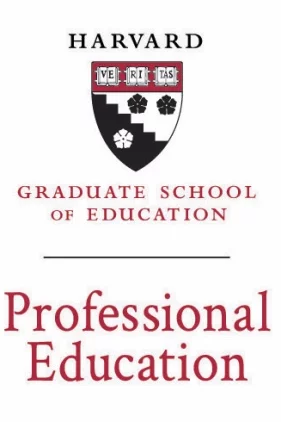 Courses in "Teaching and Learning" and "Creating Cultures of Thinking" to create enriching experiences in the school.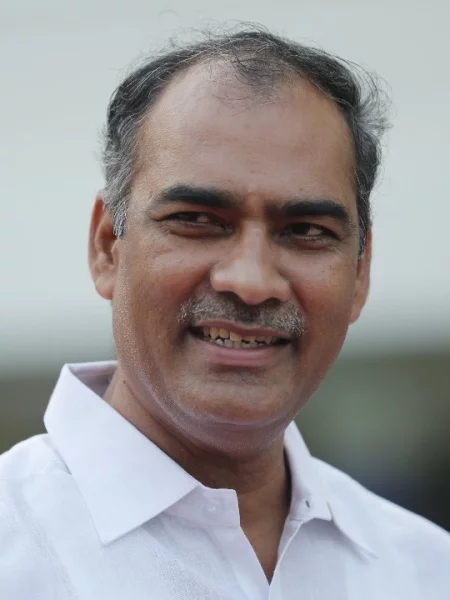 Dr. P Sreenivasa Rao
Director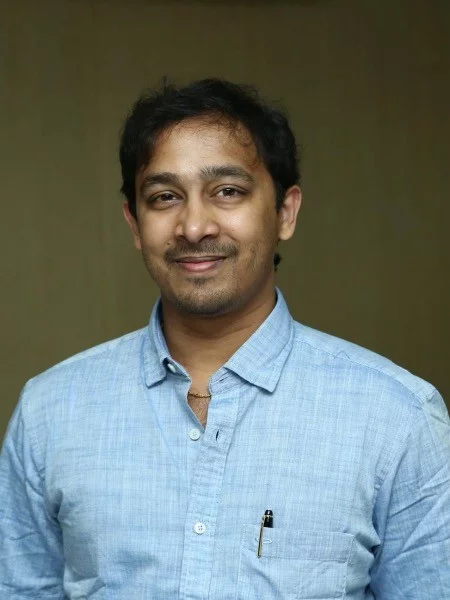 Eman is well taken care of. The pace in which the social skills and other activities are trained is good. The feed backs are given on time. Very happy with the teachers and school. I see my child very much attached to the teachers.
Safeer Ahamed
(Mother)

I 'm extremely happy with the overall development that the school provides. It is very important that we make a responsible citizen and that is what the school is up to.
K N Saritha

"School with a difference"
It is the first school with a difference in Vizag. It shows all what they speak about through action. Happy students, happy staff and of course happy parents.
Mohammed Siraj

"Amazing and excellent atmosphere of learning and leadership in the management and in the young students. Kudos to Silver Oaks intl school. Spiritual excellence and academic excellence can transform the youth into enlightened citizens."
Swami Bhodhamayananda
Director of Human Excellence Center
Ramakrishna Math
Our News, Events & Articles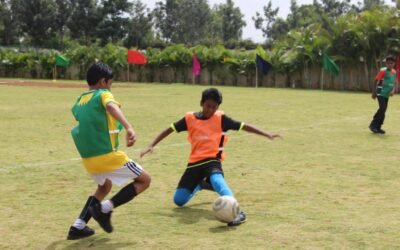 While academics keep students occupied inside the class, sports and physical education offers them an excellent opportunity to have fun and develop different life skills in the process.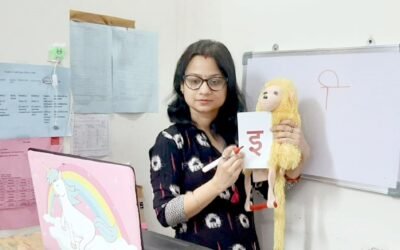 Setting your young one on the right path is one of the most crucial decisions that you take as a parent. Ideal schooling helps set your child on the right course, offering him/her with overall growth and development. Right from their early development to developing...
MON – FRI
8:30AM to 3:30PM

SAT (1,3 and 5 week of a month)
8:30AM to 3:30PM
Office and Senior School

Drop Us a Line
Don't be shy. Let us know if you have any questions!
| | |
| --- | --- |
| General Queries | Info@vizag.silveroaks.co.in |
| Admissions | Admissions@vizag.silveroaks.co.in |
| HR | HR@vizag.silveroaks.co.in |
| Finance & Accounting | Accounts@vizag.silveroaks.co.in |
Phone Numbers
General Enquiries: 040-482-10007 / 020-711-77788
Front Office: +91-7661-978-999
Admissions: 020-711-77766, 07949107080, +91-799-799-8014
Toll-Free: 1800 202 5099
Registered School Name: SILVEROAKS HIGH SCHOOL
CBSE Affiliation Number: 130494
Address:
C/o Silver Oaks International School,
D.No. 7-19/1 Rushikonda(v) Yendada Road,
Beside GITAM medical collg, Rushikonda
Visakhapatnam – 530045