international
baccalaureate
®
International Baccalaureate® (IB) programmes aim to do more than other curricula by developing inquiring, knowledgeable and caring young people who are motivated to succeed.
Create Life Long Learners
Promote intercultural understanding and respect
To develop inquiring, knowledgeable, and caring young people
To encourage students to become active, compassionate, and lifelong learners.
IB is a teaching methodology
In IB more focus is laid on practical application of concepts in the form of regular projects and making connections between the concept and day to day examples.
Grades PP1 - 6
*Available at all silver oaks campuses

Grades 7 - 10
*Available at Sarjapur Rd., Blr Campus only
Grades 11 -12
*Available at Sarjapur Rd., Blr Campus only
Why opt for ib at Silver oaks ?
Two IB Educators in-school to guide staff to explore and learn
Nearly 2 decades of experience in offering IB Progammes
Largest pool of trained and IB certified teachers
Presence in multiple cities enables the school teachers to collaborate and share ideas on teaching and learning methods
Our Schools
What we offer
Hyderabad
IB PYP Programme (PP1 – Grade6)
Accredited as IB-World School in
From Grade 7 the students are eased into CBSE
Visakhapatnam
IB – PYP Programme (PP1 – Grade 6)
Accredited as IB – World School
From Grade 7 students are eased into CBSE
Sarjapur Rd., Bangalore
IB – PYP Programme (PP1 – Grade 6)
IB – MYP Programme (Grade 7 – Grade 10)
IB – DP Programme (Grade 11 – Grade 12)
Accredited as IB World School
Whitefield, Bangalore
IB – PYP Programme.
Aspiring IB World School
Student Centered
Greater student engagement using student centered Inquiry Based Learning with fewer lectrure and more guidance from the teachers.
Research based
Students learn by researching using classroom resources, Library, Internet and interacting with Industry Experts.
Learn to Understand
The students Learn How to Learn, How to Understand and Connect Difficult Ideas using simple concepts.
IB
International Baccalaureate aims to develop inquiring, knowledgeable and caring young people who help to create a better and more peaceful world through intercultural understanding and respect.
Students learn how to learn
Throughout all IB programmes, students develop approaches to learning skills and the attributes of the IB learner profile.
Students are able to take responsibility for their own learning and understand how knowledge itself is constructed; this is further to IB's unique theory of knowledge (TOK) course. They are encouraged to try different approaches to learning and to take responsibility for their own educational progress.
IB programmes help our students
ask challenging questions
develop research skills proven to help them in higher education
to be active in their communities and to take their learning beyond academic study.
PYP Advantage
@ Silver Oaks
This student centric programme makes a student as a learning agent and agency with
Silver Oaks has aligned the National Curriculum Framework of India with the concept based programme of Inquiry developed by IBO.
Students learn the math, science, social science, English and 2nd language through diligently developed programme of inquiry. 
Even if students move to places where they may have to join national board schools or international schools in other countries, their approaches to learning sets them apart as competitive learners.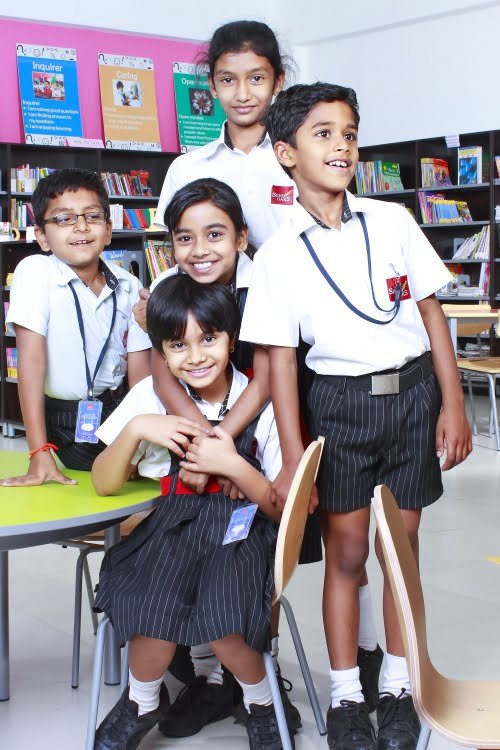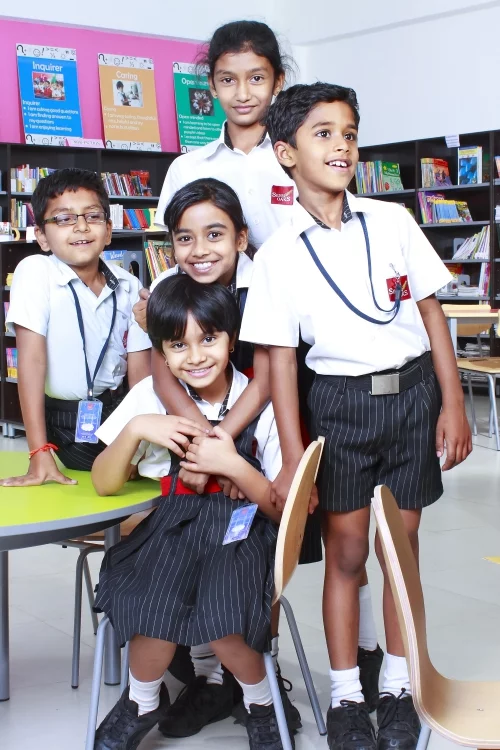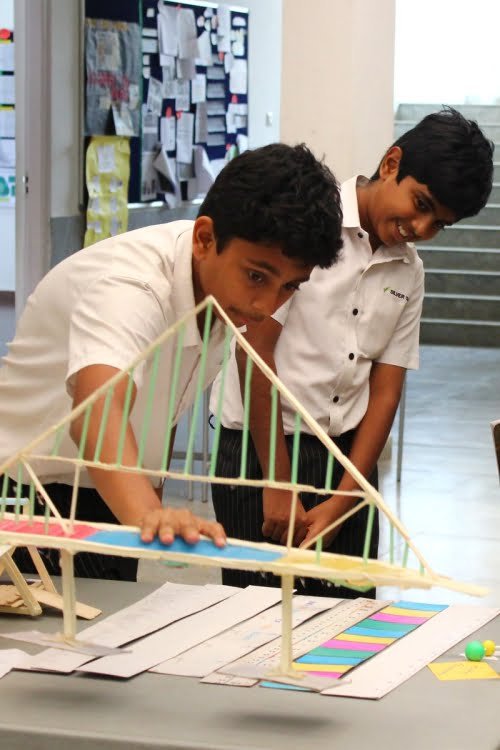 MYP Advantage
@ Silver Oaks
MYP which poses intellectual challenge, encouraging students to make practical connections between their studies and the real world, preparing them for success in further study and in life.
As a result, our students develop the skills, knowledge and understanding needed to remain relevant and competitive in a changing world. It connects classroom practices to the wider world through the Global Contexts and the Learner Profile.
Silver Oaks makes MYP in Grades 7 & 8 as an inclusive programme offered to all students.
Grades 7 to 10, Silver Oaks has diligently develop curriculum and content which aligns with National Curriculum of India and global contexts which pitches the students for both national and global programmes of learning after 10th.
Choice to move to CBSE in Grade 9
Students have a choice to move to CBSE or continue in MYP for Grades 9 and 10.
A frequently asked question is, can students cope with CBSE if they move from MYP.
Silver Oaks gives that advantage as the curriculum is diligently aligned with NCF and global contexts of MYP.
10th Grade Exam - MYP E Assessment
E-Assessment is conducted at the end of  Grade10 by the IBO. It tests concepts, application and skills using the content in every subject. This certificate is equivalent to any recognized 10th Board certificate in India.
DP Advantage
@ Silver Oaks
The curriculum is made up of the DP core and six subject groups. 
Made up of the three required components, the DP core aims to broaden students' educational experience and challenge them to apply their knowledge and skills.
The three core elements are:
Certified career and college admission counselors
8 Subject teachers are formally trained and certified to be career and college admission counselors.
Language & Literature
The courses offer a broad range of texts, and students grow to appreciate a language's complexity, wealth and subtleties in a variety of contexts. Students take their studies in a language in which they are academically competent.
English is offered at Silver Oaks, Sarjapur Rd.
Language acquisition
The main emphasis of the modern language courses is on the acquisition and use of language in a range of contexts and for different purposes while, at the same time, promoting an understanding of another culture through the study of its language.
English & Hindi are offered at Silver Oaks, Sarjapur Rd.
Sciences
Students explore the concepts, theories, models and techniques that underpin each subject area and through these develop their understanding of the scientific methods.
Biology, Physics and Chemistry are offered at Silver Oaks, Sarjapur Rd.
Mathematic
The aims of this courses is to enable students to:
develop mathematical knowledge, concepts and principles
develop logical, critical and creative thinking
employ and refine their powers of abstraction and generalization.
Standard and Higher Level Math are offered at Silver Oaks, Sarjapur Rd.
Art
This course is designed to foster critical, reflective and informed practice, help students understand the dynamic and changing nature of the arts, explore the diversity of arts across time, place and cultures, and express themselves with confidence and competence.
Visual Arts at standard or higher level is offered at Silver Oaks, Sarjapur Rd.
Individuals & societies
This course provides for the development of a critical appreciation of human experience and behaviour, the varieties of physical, economic and social environments that people inhabit and the history of social and cultural institutions.
 Economics, Business Studies and Global Politics are offered at Silver Oaks, Sarjapur Rd.