Character Before Competence
 Choosing the right school is one of the most important decisions that you as a parent can take in your child's life. From the first step to leaving school with confidence and competence of an intellectually stimulating career – Silver Oaks can make all the difference.
Fee Structure
Enquire Now
Shaping the character
of the future in Sarjapur
Silver Oaks is a continuously growing ecosystem of learning and development. Our inside-out approach to learning builds knowledge and new age skills whilst building the core of each child. For 9+ years, we have been nurturing both character and competence with our innovative pedagogy, research-led indigenous curriculum and the best of IB education. We are grooming lifelong learners, passionate innovators and responsible global citizens.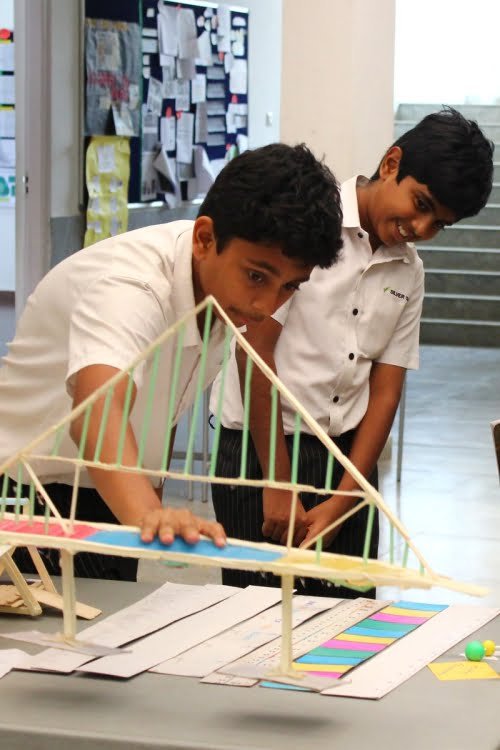 IB Continuum School & CBSE
Silver Oaks partners with IB & CBSE by providing IB Continuum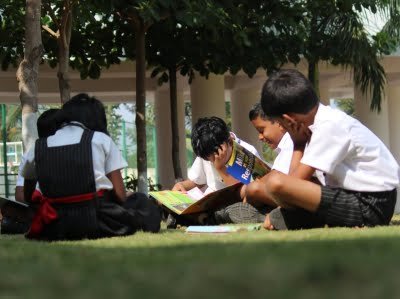 IB PYP - PP1 to Grade 6
 
Primary Years Programme
The PYP prepares students to become active, caring, lifelong learners who demonstrate respect for themselves and others and have the capacity to participate in the world around them. It focuses on the development of the whole child.
Offered since 1997 across the world
Implemented since 2013 in Silver Oaks
 Click to know the PYP advantage in Silver Oaks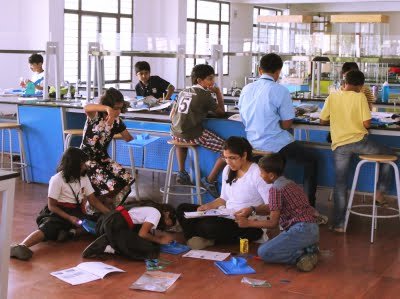 IB MYP - Grade 7-10

Middle Years Programme
A challenging framework that encourages students to make practical connections between their studies and the real world, the MYP is inclusive by design; students of all interests and academic abilities can benefit from their participation.
Offered since 1994 across the world
Implemented since 2016 in Silver Oaks
Click to know the MYP advantage in Silver Oaks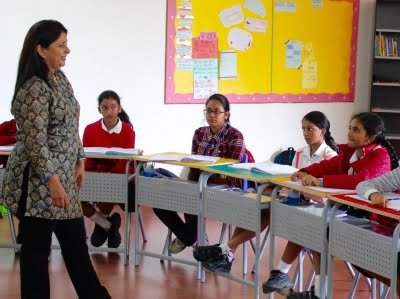 IB DP - Grade 11-12
Diploma Programme
Research suggests many benefits to choosing the DP. The programme aims to develop students who have excellent breadth and depth of knowledge – students who flourish physically, intellectually, emotionally and ethically
Offered since 1968 across the world
Will be Implemented from 2020 in Silver Oaks
Click to know the IBDP Advantage in Silver Oaks
Facilities
Silver Oaks offers facilities that encourage & ensure cognitive (knowledge), psycho-motor (skills) & affective (attitude) learning. Our classrooms and open spaces are designed to support our students in all three domains (cognitive, psycho-motor & affective). Moreover, we provide a range of other facilities for sensory, emotional, intellectual and creative enrichment which contribute to the child's holistic development.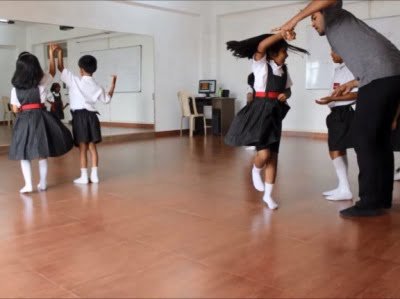 Dance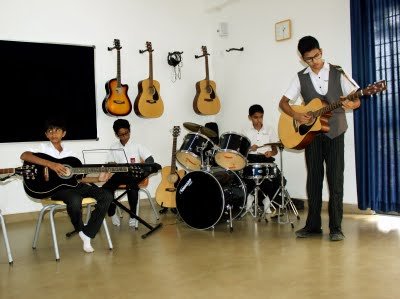 Music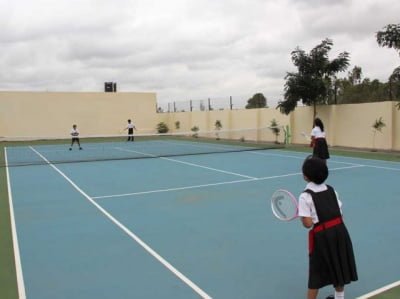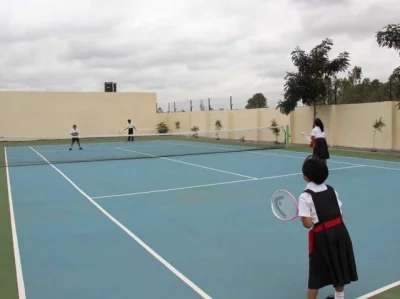 tennis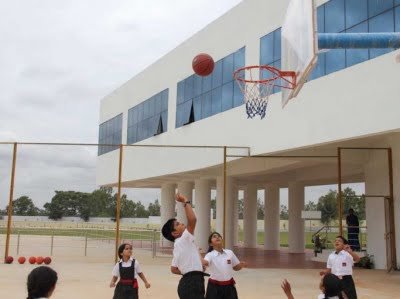 Basketball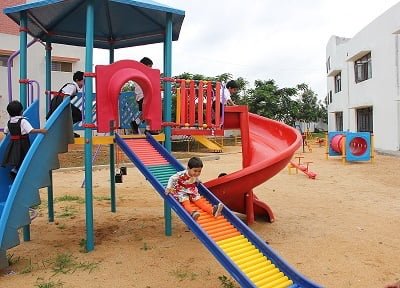 PP Playing Area
Skating
Swimming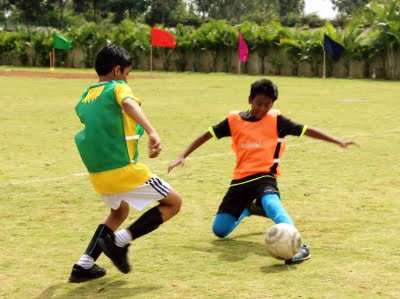 football
TABLE tennis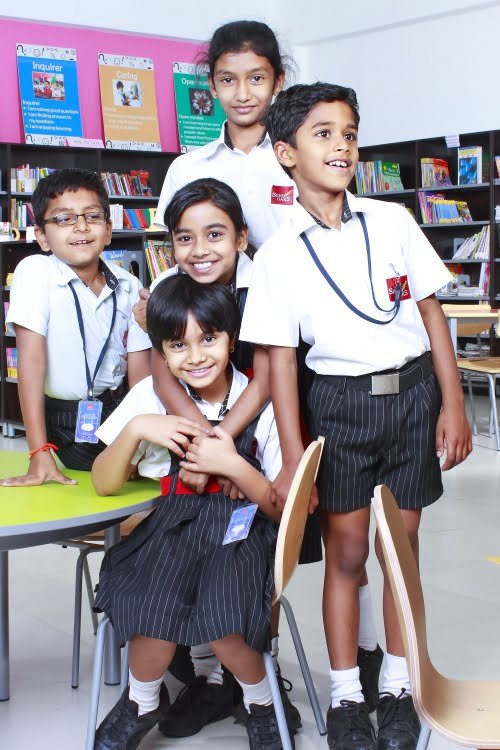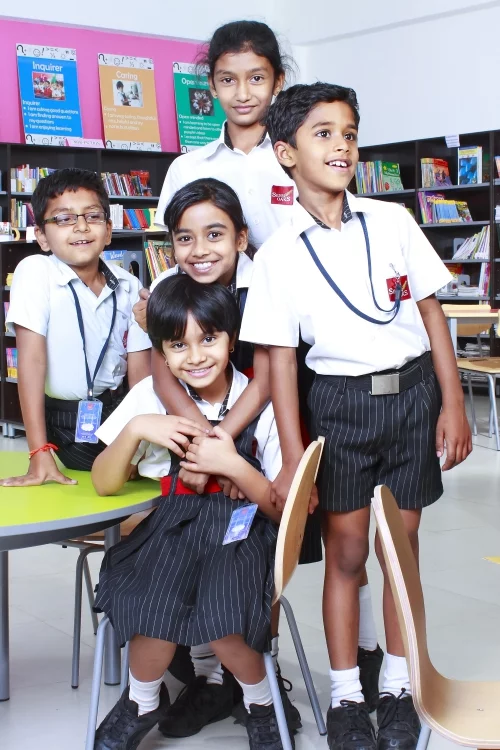 Admissions for the academic year 2023-24 are open. To initiate the admission process, kindly fill up the Enquiry Form.
School Timings: 8:00 am to 2:30 pm 
(PP1 to Grade DP1)
Curriculum: IB PYP, MYP, DP & CBSE
Please note:
1. The Head of the School is the final decision authority for all admission decisions.
2. The admission process for each student approximately takes a window of two weeks.
3. The school will communicate over registered email and phone numbers.
We encourage you to go through the age criteria and transportation details before filling out the enquiry form.
1. Age Criteria
Age Criteria as per the Government directive: 
| | |
| --- | --- |
| Grade | Age as on 1st June '23 |
| PP 1 | 4 years + |
| PP 2 | 4 ½ years + |
| Grade 1 | 5 ½ years + |
| Grade 2 | 6 ½ years + |
| Grade 3 | 7 ½ years + |
| Grade 4 | 8 ½ years + |
| Grade 5 | 9 ½ years + |
| Grade 6 | 10 ½ years + |
| Grade 7 | 11 ½ years + |
| Grade 8 | 12 ½ years + |
| Grade 9 | 13 ½ years + |
| Grade 10 | 14 ½ years + |
2. Admission Process
Step 1: Orientation
Is an interactive session between the parents and school, to discover how Silver Oak's core of Character before Competence will help groom your child into a fine Individual.
Step 2: Induction
Is an assessment process, for the school to ascertain the entry level ability of the child to enrich their learning journey.
Step 3: Interaction
It takes a great partnership between the school and the parent to nurture the student into their true potential. The interaction session is structured for a candid discussion between the schools and parents upon the expectations and aspirations from each other.
3. Application Form & Documents Submission
As a mandatory prerequisites for Induction program, parents are requested to fill the online application form and submit all the requisite documents and make the payment for Registration fee

Required Documents – Soft copy:
Birth certificate.
Passport size photos of the child and of the parent(s).
Photocopy Adhaar Card of Students and parents is mandatory.
In case of admissions to PP2 to Grade 7 photocopy of the academic record of the current class.
Transfer Certificate to be submitted in the month of June (for grade 2 & above, candidates from other states or boards should get the TC counter signed by the CBSE/Respective board)
4. Admission Confirmation
Admission into Silver Oaks Whitefield is granted upon successfully completing the below stages.
1. Completing all the three stages of admission
2. Submitting all the documents
3. Processing the Admission fee 
PP1 to Grade X – ₹ 25,000
DP – ₹ 50,000
This is a one time fee, refunded at the time of student leaving the school.
Fee for programmes like ASSET, NIE, Mindspark to be paid separately.
 PP I & PP II  – ₹ 1,00,000
Grade I to X – ₹ 1,23,150
                  DP – ₹ 3,00,000
Payable for 2 terms in an academic year
Tuition and Transport fee to be paid at the time of admission and in the month of September.
*Fee Hike of 10% can be expected every year
Transport Fee (Optional)
(per Term)
Payable for 2 terms in an academic year
*Fee Hike of 10% can be expected every year
Food Fee (Optional)
(per Term)
Payable for 2 terms in an academic year
*Fee Hike of 10% can be expected every year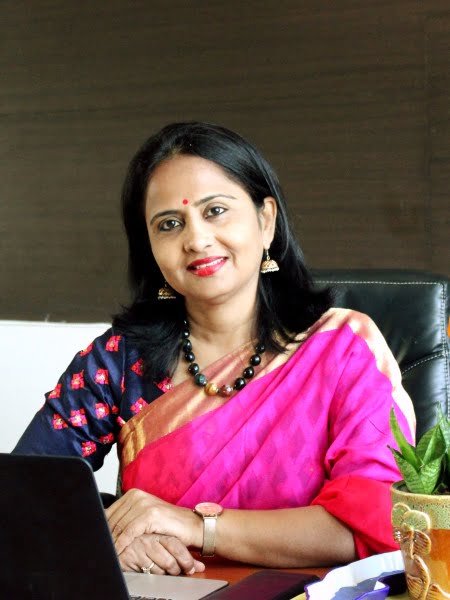 Sailaja Vittaldev
Principal
She constantly explores the usage of thinking routines that promotes
Constructiveness, Cognitivism and Connectivism.   
Seeking inspiration from Gandhiji's saying "Live as if you were to die tomorrow. Learn as if you were to live forever" she promises to work on creating an ecosystem for inspired learning.
She had the privilege of winning TAFIT – 2015 Award (Teacher Awards For Innovative Teaching)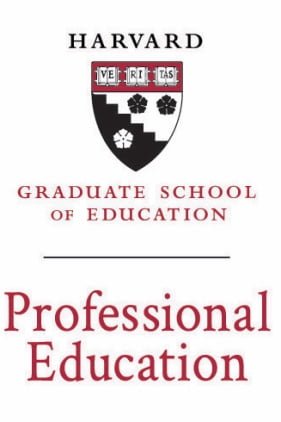 Courses in "Teaching and Learning" and "Creating Cultures of Thinking" to create enriching experiences in the school.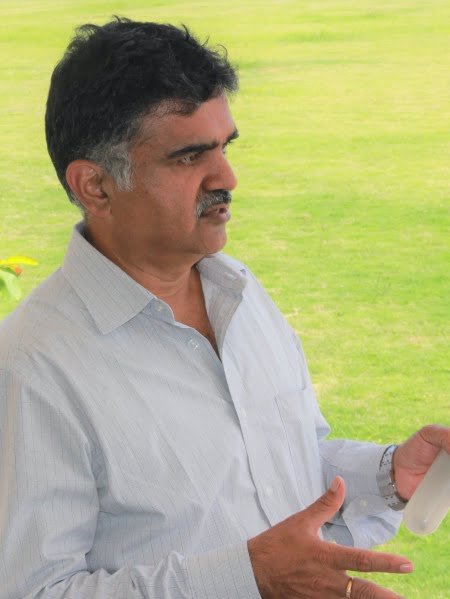 Pradeep Pai
Director
Sarjapur Rd., Bangalore
"How to combine Education, technology and people for effective teaching learning process" is a constant muse the Pradeep Pai works on. A technology graduate from Bangalore University and an alumnus of IIMA, Pradeep brings wide experience in managing technology supported learning programs, operational experience in technology in classrooms program, and product and customer acquisition management experience at MNCs. As the COO of an EdTech company, he built it from ground up.
He values Deep work, a bias for action and holds a bunch of contrarian views

I'm extremely happy with the overall development that the school provides. It is very important that we make a responsible citizen that is what the school is up to.

K N Saritha
(Parent)

I have been to one of the sessions of Big History Project. It was good to see the brilliance of students in demonstrating through narration and enactment. Congratulations to silver oaks on presenting a platform to the students to showcase their talent.
– Jyothirmayi Mukthineni
   (Parent)

 As an IB school, each and every one of us have the learner profiles embedded within us and almost come naturally. At Silver Oaks, we follow Gandhi's principles, read them, analyze them and implement them in our everyday lives. That is what makes us so powerful and proud acorns of Silver Oaks.
– Kritvi Kapoor
    (Student)

I have done many workshops, but none have matched the warmth of being involved with your teaching staff. Your school presents so well as an authentic and meaningful IB community. The story of the Silver Oaks and its Acorns resonates with me as I leave and I hope I will have ongoing contact with your community."
– Peter Dunoon
MYP Consultant
School Policies & Documents
MON – FRI
8:15 AM to 2:45PM

SAT (1,3 and 5 week of a month)
8:15AM to 2:45PM
Office and Senior School

Drop Us a Line
Don't be shy. Let us know if you have any questions!
| | |
| --- | --- |
| General Queries | Info@blr.silveroaks.co.in |
| Admissions | Admissions@blr.silveroaks.co.in |
| Contact Number | 9739474900 |
| Finance & Accounting | Info@blr.silveroaks.co.in |